Stickers!
I got some stickers printed of the new logo! If you PayPal me $5 at matthewtytel@gmail.com and mention the stickers and include your address I'll send you one :D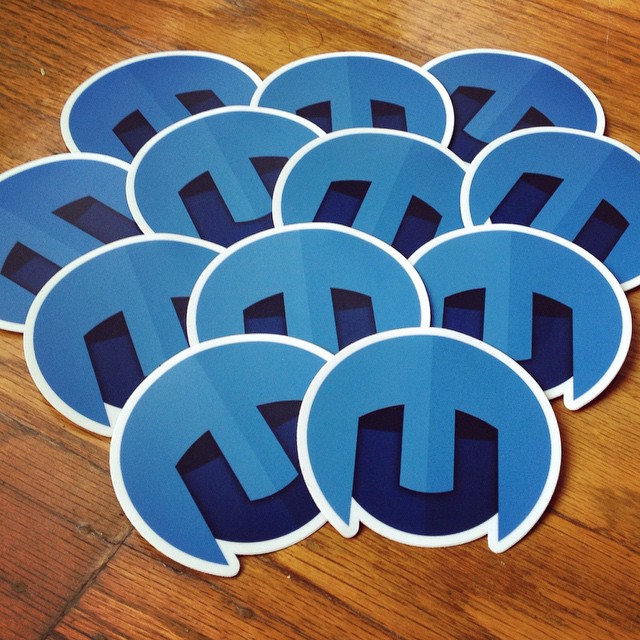 Since the synth is free this is a way of generating some (small) amount of monetary support.
I got these die cut stickers through Sticker Mule. They make super high quality vinyl stickers that are water/sun/scratch resistant. They can even go through the dishwasher.
Dimensions are about 3in x 3in.